Bishop C. R. Williams Jr
Senior Pastor, Living Word International Ministries, Junction City, Kansas
Prelate, Living Word Covenant Fellowship
---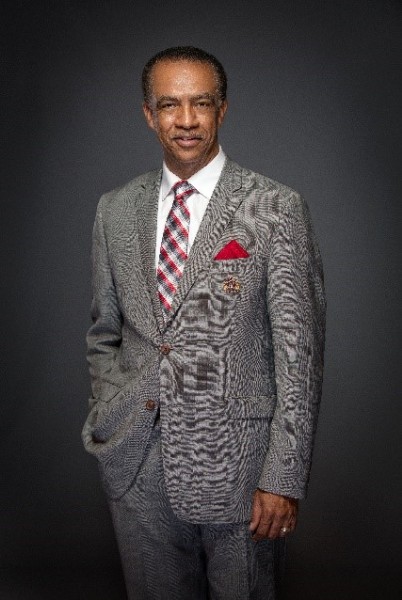 Bishop Clarence R. Williams Jr. is senior pastor and founder of Living Word International Ministries located in Junction City, Kansas. Bishop Williams has been pastoring for more than 35 years, and has been used mightily by God to advance the Kingdom, reach the masses, and bring hope and restoration to individuals, families, and communities around the world.
Bishop Williams pastors alongside his beautiful wife, devoted companion, and best friend, Melony L. Williams, whom he loves and cherishes dearly. Her heartfelt commitment, dedication and positive disposition in seeing him and the ministry fulfill their God-given mission are invaluable. Together, they are pushing back the powers of darkness and advancing the Kingdom of God through prayer and the power and leadership of the Holy Spirit. Bishop and Pastor Melony stand ever-ready to disciple, encourage, empower, and develop people of Kingdom mindsets; always propelling the ministry and Kingdom forward.
Bishop Williams holds an Associate's Degree in Bible and Pastoral Ministry, and Bachelor's Degree in Management and Ethics from Manhattan Christian College in Manhattan, Kansas. He also holds a Doctorate in Ministry from Minnesota Graduate School of Theology, Brooklyn Center, Minnesota.
Bishop Williams has traveled both domestically and abroad, encouraging pastors and leaders to restore their members and local communities to victorious and prosperous living through prayer, fasting, and discipleship. In keeping with the Vision of Living Word, "Restoring Kingdom Living and Making Disciples," Bishop Williams has been mandated by God to meet the present and future needs of individuals, families, communities, and ultimately the nation, by providing effective 21st century ministries, programs, workshops and conferences.
The Vision of Living Word International Ministries gave birth in June of 1992 in the basement of Bishop Williams' home with eight people and $76 in the bank. The ministry has now grown into the governing body of Living Word Covenant Fellowship comprising 20 churches from across the nation, including Kansas, Missouri, New Jersey, New York, North Carolina, South Carolina, Tennessee, Texas, Virginia, and Trinidad South America, and within the jurisdiction of five district Overseers.
Bishop Clarence R. Williams Jr. credits all his successes in ministry wholly to prayer and the leading and power of the Holy Spirit. Because he chose to be led by the Spirit, and admonished the people of God to do the same through relationship with God and spiritual warfare, the ministry has flourished into what it is today – a very strong, diverse, and reputable ministry of power, love and excellence.